SUSUMU HIRASAWA 20世紀+BOX「HALDYN DOME」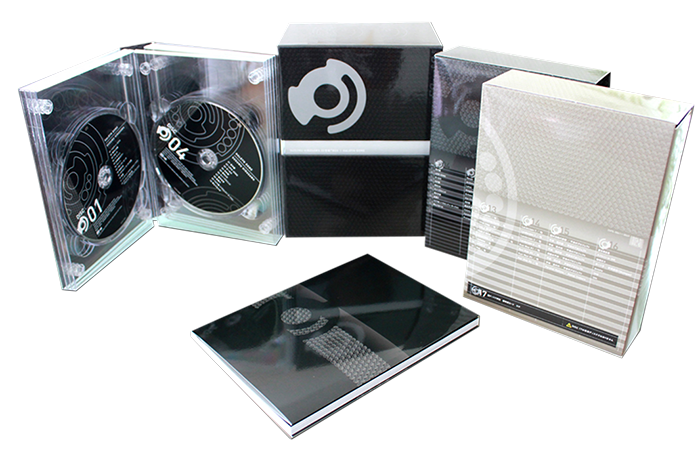 導入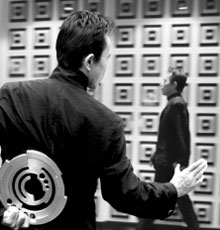 ---出発の日--
1989年9月1日。日本の元号が「平成」に変わってから8ヵ月後。広告代理店が大活躍する「砂漠の嵐」作戦で多くの人が始末されるまであと2年と16日。
私はペルー行きの列車に乗った。勿論、日本からペルーに向かう列車など存在しない。だから、私が何に乗ったのかはあなたの類まれな空想力に委ねることにする。それはベルリンの壁崩壊の2ヶ月と9日前でもある。くどいようだがバブル崩壊開始の3ヶ月と28日前である。いずれにしても20世紀の話だ。
Extract from HALDYN DOME booklet.
* This booklet is written in Japanese language.
---
Summary
Including the seven original albums, from Jiku no mizu (Water in time and space) of 1989 to Kyusai no gihou (Technique of Relief) of 1998, the several single versions, the official live recording in 1990, plus soundtracks including Kamui mintara (previously unreleased on CD), the works from experimental projects such as Syun, Fuko no project with Kenji Konishi, global trotters with Roedelius, and some bonus tracks, 192 tracks in all, on 16 CDs, all newly remastered by Masanori Chinzei. Also including the hundred-page story book (language: Japanese) by Susumu Hirasawa with many photos. PLUS: a data CD which contains pdf files (language: Japanese) of the lyrics and a commentary by Yasuhiro Nakano.
---
Purchase
HALDYN DOME
CD16 pieces of BOX SET
The end of February 2012 Shipment start
CHTE-0054〜0069
30,000 JPY
---
* We cannot ship Haldyn Dome with other products,
because of its special packaging. Please order separate
HALDYN DOME from other products.
* We do not always have large stock this boxed-set.
In case we have no stock, it will take a little longer than usual.
We will inform you by e-mail before shipping.
Tracklist
Disc 1
01 Haldyn Hotel
02 Root of spirit
03 Coyote
04 Solar ray
05 No Workshop
06 Dune
07 Frozen beach
08 Warter of Time and Space
09 Skeleton coast park
10 Venus
11 Solar ray(SPECTRUM 2 TYPE)
12 Bandiria Travellers(Physical Navigation Version)
Disc 2
01 World turbine
02 Rocket
03 Fish song
04 Cowboy and Indian
05 QUIT
06 Amor buffer
07 Dreaming machine
08 Techno girl
09 FGG
Disc 3
01 Stormy Sea
02 Bandiria Travellers
03 Hawk In My Heart, Don't Take The Moon Away Planet eagle)
04 Virtual Rabbit
05 Please Push "UNDO" Key
06 Clear Mountain Top
07 Quiet sea
08 Immortal man
09 A tree of sun
10 Russian tobiscope
11 Haldyn Hotel(Fractal Terrain Track)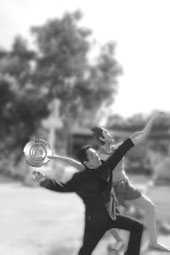 ---
Disc 4
01 STONE GARDEN
02 LOVE SONG
03 AURORA
04 SONG OF THE FORCE
05 TAKE THE WHEEL
06 SNOW BLIND
07 THE DOUBLLE OF WIND
08 IN THE SQURE
09 ISLAND DOOR (PARANESIAN CIRCLE)
10 RINGING BELL
Disc 5
01 Recall
02 Archetype Engine
03 Lotus
04 Kingdom
05 Echoes
06 Sim City
07 Dark side of the moon
08 Pacific Rim Imitation Network 09 Colony
10 Caravan
11 Prologue
Disc 6
01 ELECTRIC LIGHT BATHING-1
02 SAIREN*Siren
03 On Line Malaysia
04 Siren*SEIREN
05 Nurse Cafe
06 Holy Delay
07 Gemini
08 Day Scanner
09 Siam Lights
10 ELECTRIC LIGHT BATHING-2
11 Mermaid Song
BonusTrack (HQCD only)
12 ELECTRIC LIGHT BATH (default version)
Disc 7
01 TOWN-0 PHASE-5
02 MOON TIME
03 GARDENER KING
04 GHOST BRIDGE
05 THE MAN FROM NARCISSUS SPACE
06 STRANGE NIGHT OF THE OMNIFICENCE
07 MOTHER
08 BRIDGE BUILDER
09 TECHNIQUE OF RELIEF
10 WORLD CELL
---
Disc 8
01 DETONATOR ORGUN
02 KUMI Jefferson
03 E.D.F.
04 YOHKO Mitsurugi
05 EVOLUDERS
06 City-No.5
07 MICHI Kanzaki
08 P.A.S.F.U.
09 PROPAGANDA of E.D.F.
10 MUSEUM
11 FÜRER MEEK
12 SUNRISE
13 LEAVE
14 NIGHTMARE
15 TERROR
16 YOHKO & TOMORU
17 ORGUN & TOMORU
18 LUNGE
19 SUNSET
Disc 9
01 PROPAGANDA of E.D.F. II
02 DREAM QUEST
03 DUAL MIND
04 TOMORU & MICHI
05 Warter of Time and Space(Full Size)
06 ZORMA
07 SPACE FORCE
08 CLIMAX
09 HOPE
10 GLORY
11 LUKE
12 WAR MANUAL OF "GEAR"
13 VILES IMPERIAL
14 RULILIAN
15 AFTER THE WARS
Disc 10
01 BERSERK-Forces-
02 BERSERK-Forces-(GOD HAND MIX)
03 BEHELIT
04 Ghosts
05 Ball
06 Gats
07 Murder
08 Fear
09 Monster
10 EARTH
11 BERSERK-Forces-(TV Version)
12 FORCES II
13 ニコ
14 血の執着
15 シスターの語り
16 ZODDO II
17 大樹
18 使徒
19 INDRA
20 Sign
21 Sign-2
Disc 11
01 Ageal Song (complete version)
02 Ageal Song (humming version)
03 The Collapse of Tartes
04 The Ominous Portent
05 Return of Guazzam - Dominance of Egorious
06 Ageal's Prayers
07 Ageal Crisis
08 The Battle of Guazzam
09 The Vengeance of Egorious
10 The Rebirth of Tartes
11 (Kamui-mintara) Opening
12 (Kamui-mintara) Winter
13 (Kamui-mintara) Refrain
14 (Kamui-mintara) Spring
15 (Kamui-mintara) Summer
16 (Kamui-mintara) Autumn
17 Kamui-mintara
---
Disc 12
01 FGG
02 Haldyn Hotel
03 Solar ray
04 Coyote
05 Dune
06 No Workshop
07 Skeleton coast park
08 Venus
09 World turbine
10 Fish song
11 QUIT
12 OH MAMA!
13 Rocket
Disc 13
01 I-Location / Shun
02 Conditioning Cycle / Shun
03 1778 - 1985 / Shun
04 TABLE BEAT[responce version] / Shun
05 TABLE BEAT[paradime version] / Shun
06 LOCATION / Shun
07 SIPHON / Shun
08 SHUN II / Shun
09 PAE / Shun
Disc 14
01 Landscape-1 /Shun
02 Landscape-2 /Shun
03 Landscape-3 /Shun
04 Landscape-4 /Shun
05 Kun Mae #1 / Shun
06 Kun Mae #2 / Shun
07 Kun Mae #3 / Shun
08 Kun Mae #4 / Shun
Disc 15
01 四次元院の憂鬱 / 不幸のプロジェクト
02 不幸 其の壱 / 不幸のプロジェクト
03 不幸 其の弐 / 不幸のプロジェクト
04 不幸 其の参 / 不幸のプロジェクト
05 局留め不幸 / 不幸のプロジェクト
06 不幸 其の五 / 不幸のプロジェクト
07 不幸 其の六 / 不幸のプロジェクト
08 Parallel Motives / Global Trotters
---
Disc 16
01 星を知る者
02 ルクトゥン or DIE
03 地球ネコ
04 ガーベラ / 折茂昌美(Shampoo)
05 densha
06 loop
07 IDN
---